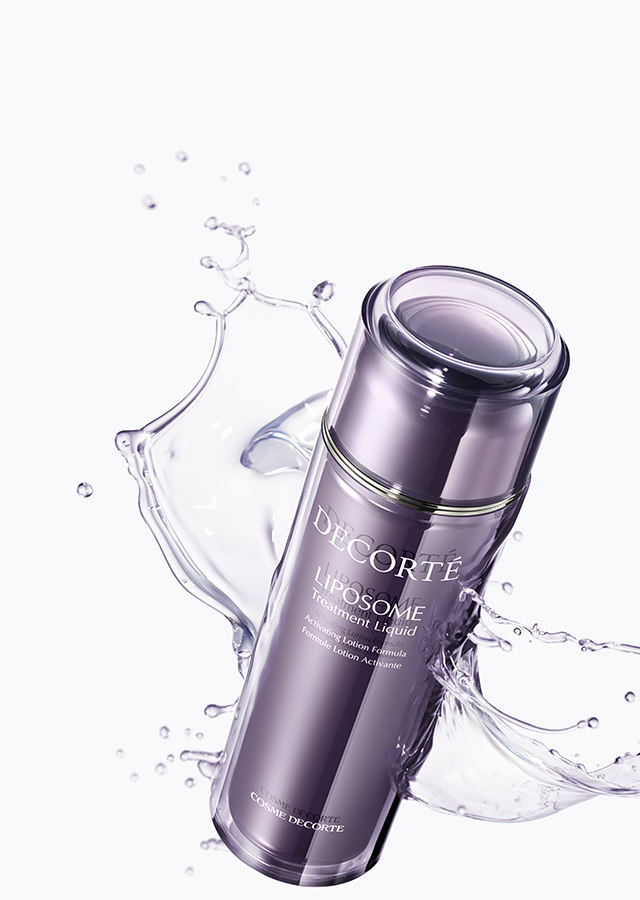 Liposome Treatment Liquid
Concept
A focus on skin with a weakened stratum corneum
The reality is that some skin responds
better to skin care than others.
The major difference between skin that responds well or poorly is the "internal capacitors" that exist in skin's outer stratum corneum layer.
If capacitor space is small, skin has a lower ability to capture and retain moisture, resulting in lost translucence.
Skin with a weakened stratum corneum

Internal capacitors are small

Healthy skin

Internal capacitors are large
The result of 45 years of COSME DECORTE research
with Liposome Treatment Liquid.
This is the first treatment lotion to utilise the mullti-layered liposome technology that we developed over many years of research.
We have created a long-awaited new type of liposome capsule
that results in a highly-absorbant texture and leaves skin feeling soft, with crystal-clear translucence.

These delivery capsules measure just 0.1 microns* in size and feature multiple biomimetic layers.
(Electron microscope photo) *Order (approx.)
Liposome Capsule
Delivery