Changing your skin destiny.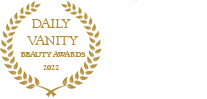 COSME DECORTÉ 
Moisture

Liposome
40mL  $157

Product Features
As a cosmetic product incorporating the use of multi-layer liposomes, Moisuture Liposome has gained legion of fans.Today, it is synonymous with COSME DECORTE as the brand's signature moisturizing essence.
Apply a small amount of this beauty essence into your skin immediately after washing your face, and feel how easily it sinks right into your skin.
There, they slowly release beauty ingredients and moisture, granting you all-day hydration. Use daily for plump, firm, and smooth skin that glows from inside.
Usage
Use after washing your face, or after applying lotion. Add 2-3 pumps of product into your palms and carefully work into skin.