Foam-type facial cleanser, alive with botanical goodness from ancient times.
This foam is both dense and supple to leave your face feeling hydrated and soft.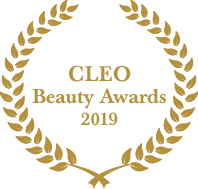 COSME DECORTÉ  Phytotune
Foaming

Wash
200mL  $48

Product Features
The goodness of specially-selected plants, combined. Cares for daily concerns such as lack of hydration, conspicuous pores or no translucency, giving you beautiful natural skin that's silky soft.

Because of how fine the lather is, this product even uses a special pump. Forms a lather that's dense and highly cushioning. Envelopes the skin tightly to completely remove even stubborn sebum waste that cause pores to stand out.

The fine lather will hold its form to act as a cushion, protecting your skin from the rubbing motion of your hands. A quick, convenient cleanse.

Gives you skin so translucent you will feel all impurities removed, and so soft and full of volume, it's succulent.

Main cleansing ingredients are plant-based. Gently washes delicate skin that is prone to dryness or disorders.

Contains essential oils (fragrances). Refreshing herbal floral fragrance, subtly scented with sweet, fresh florals with a hint of herbal spices.

Tested for stinging (skin irritation) (Results may still vary depending on the individual.)

Paraben-free
Usage
Remove the stopper before use. *For first use, press down on the pump until product comes out. Wet your hands and face, then use three pumps of product, washing your face with the lather. Rinse thoroughly.