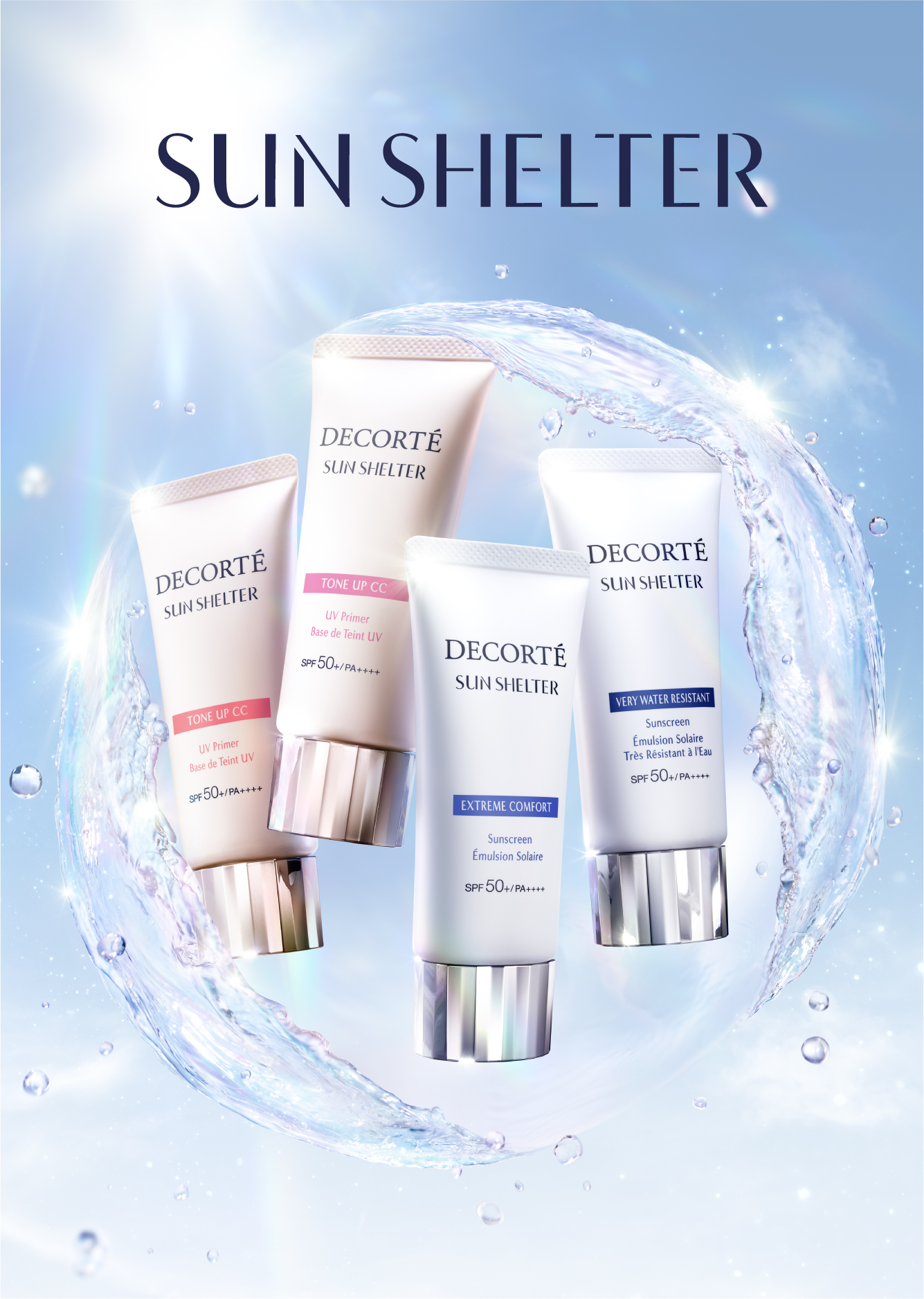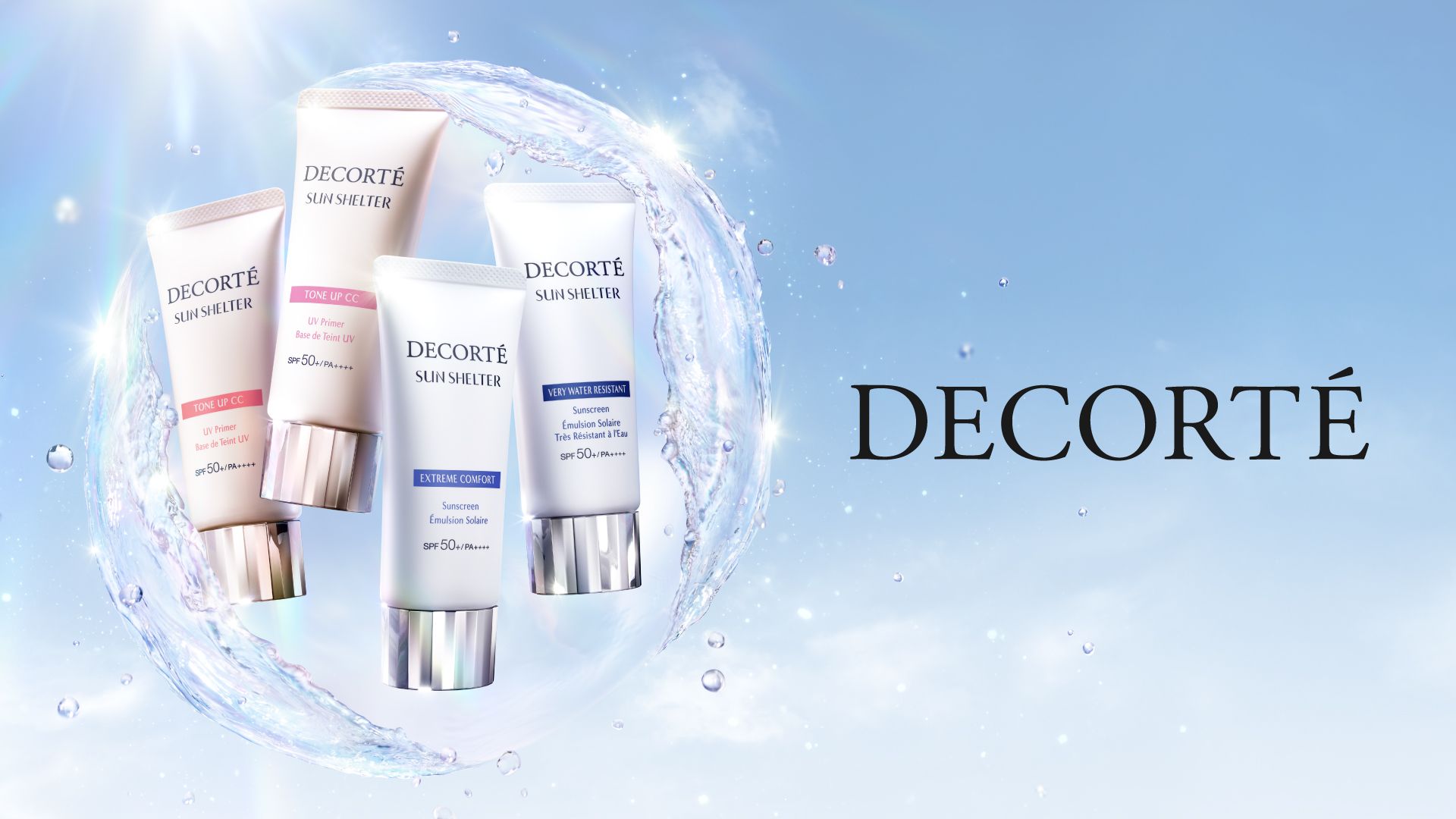 A moist, comfortable, watery UV veil*
Enhanced strength, enhanced comfort.
SUN SHELTER has been reborn, equipped with new technology.
The water veil (Even Water Veil Technology) with a dewy feel glides smoothly
and evenly onto the skin for high protection.
Thoroughly and efficiently protects the skin not only from UV rays, but also from dryness and
microparticles in the air such as dust and pollen while ensuring lasting comfort.
Brings comfort and moisture to not only the skin, but also the mind.
Experience evolved UV protection with your skin.
*Used in the COMFORT, VERY WATER RESISTANT, and EXTREME COMFORT products
Select from four types according to occasion and desired finish.
Powerful UV protectionx Comfort fit
SUN SHELTER MULTI PROTECTION COMFORT
Resistant to perspiration, water, and friction
SUN SHELTER MULTI PROTECTION VERY WATER RESISTANT
Airy moisture
SUN SHELTER MULTI PROTECTION EXTREME COMFORT
Protection with a tint of color. 3 Shades Available
SUN SHELTER MULTI PROTECTION TONE UP CC.
High UV protection
combined with dewy moisture

DECORTE
SUN SHELTER Multi Protection
Extreme Comfort (SPF50+)
< Suncreen Emulsion >
SPF50+/PA++++
35g $42/ 60g $60
An airy, moist feel

DECORTE
SUN SHELTER Multi Protection
Extreme Comfort (SPF30+)
< Suncreen Emulsion >
SPF30/PA+++
35g $42/ 60g $60
Lasting high UV protection
in a waterproof formula that is resistant to perspiration, sebum, and friction

DECORTE
SUN SHELTER Multi Protection
Very Water Resistant
< Suncreen Emulsion >
SPF50/PA++++
35g $42/ 60g $60
Protects transparency
with a pleasant,
skincare-like feel.

DECORTE
SUN SHELTER Multi Protection Tone Up CC
< Suncreen Emulsion/Makeup Base >
SPF50/PA++++
35g $42
3 Shades