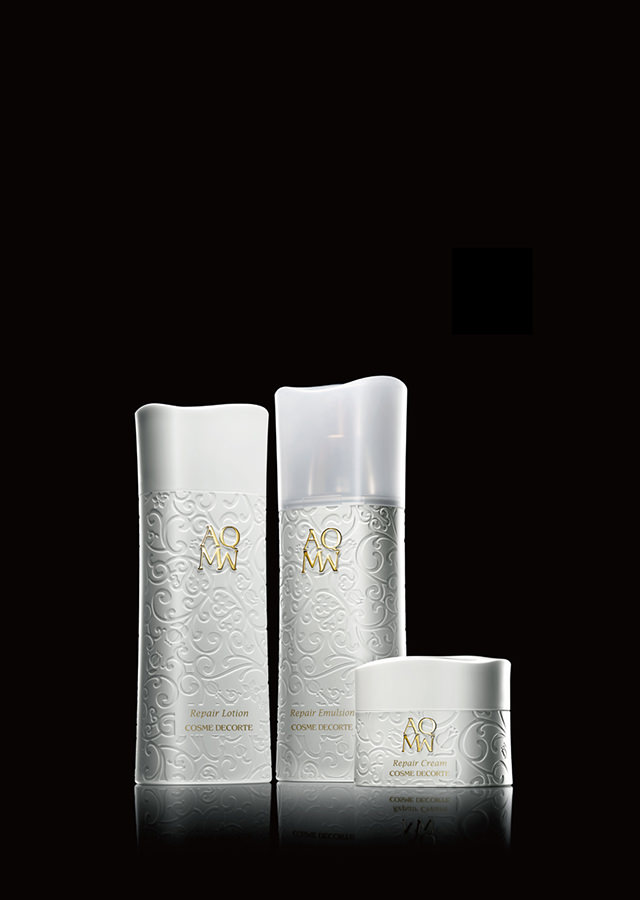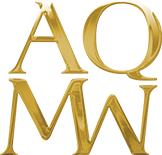 Skin Care
AQ MW contains 2 special ingredients
Mucin
Mucin is the main component of mucous, and exists in the throat, stomach, other digestive organs and the lacrymal fluid It provides sufficient hydration and alleviates external irritation. It has the capacity to act as a biological defence system, for example by supporting the healing of wounds. It is said that the secretion of mucin decreases as we age.
Sandalwood
Santalum Genus, Santalaceae Family
Sandalwood is a tropical evergreen tree belonging to the Santalaceae family, and in about May it blooms with tiny yellow and purple flowers. It is known for its sweet, elegant fragrance, which is taken from the heartwood. This fragrance is long lasting, and is said to alleviate anxiety. It has long been cultivated in India, and has been drunk as an infusion or applied to the skin since about the 5th century BC as a high quality aromatic tree.
Design Concept
A dazzling white.
The shape contains elegant lines to convey a sense of avant-garde at its core.
The pattern on the package of life-rich plants and flowers growing expresses the regenerative powers of the skin.
The design's sophisticated aura dramatizes the time spent refining.
Contains plant-derived ingredients such as santalum album (sandalwood) wood extract and white birch water.
Skin holds the power to regenerate life.
And AQ MW has been formulated to target these exact mechanisms.
Marcel Wanders likens the workings of these mechanisms to ever-growing succulent plants that are in a perpetual state of re-birth.
The striking white and willowy frame of the package reflect Marcel Wonders' idea of the "essence of a beautiful woman".
You'll be wrapped in visions of healthy skin radiating pure whiteness from the moment you are touched by such a dignified aura.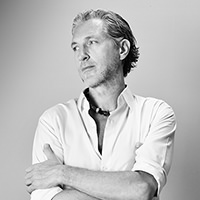 Art Director
Marcel Wanders