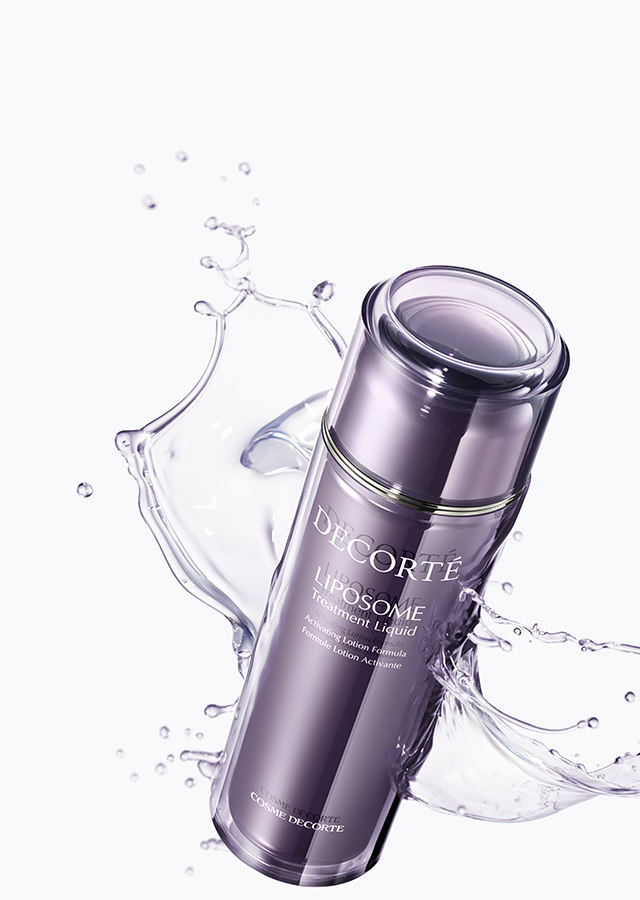 Liposome Treatment Liquid
Concept
Anti-aging, activating Liposome Treatment Liquid,
revitalizes "Skin Capacitors" and instantly improves
a weakened stratum corneum
Different people's skin responds differently to the same skin care, sometimes favorably and sometimes not.
The key to understanding the idiosyncrasies of people's skin lies in "skin capacitors" that exist inside the stratum corneum (the outermost layer of the epidermis).
These "skin capacitors" act as storage space for intercellular lipids.
Skin with small "skin capacitors"lacks translucency and has a lower capacity to cleanse itself using moisture, reducing the overall quality of the stratum corneum and causing a state now known as "stratum corneum breakdown."
DECORTÉ formulated a new form of liposome created using two types of activating phospholipids that would be able to actively influence the stratum corneum.
The skin during - Stratum Corneum Breakdown

Small Skin Capacitors

Healthy Skin

Large Skin Capacitors
After 12-year research & development, DECORTÉ succeeded in creating the only multi-layered liposome treatment liquid in the industry.
Liposome Treatment Liquid, a high performance lotion that addresses roughness, dryness and dullness as well as irregular texture that has resulted from the weakening of stratum corneum.
Liposome Treatment Liquid penetrates the skin, leaving a firm texture and healthy glow that takes beauty to the next level.
The future of skincare starts here.

These delivery capsules measure just 0.1 microns* in size and feature multiple biomimetic layers.
(Electron microscope photo) *Order (approx.)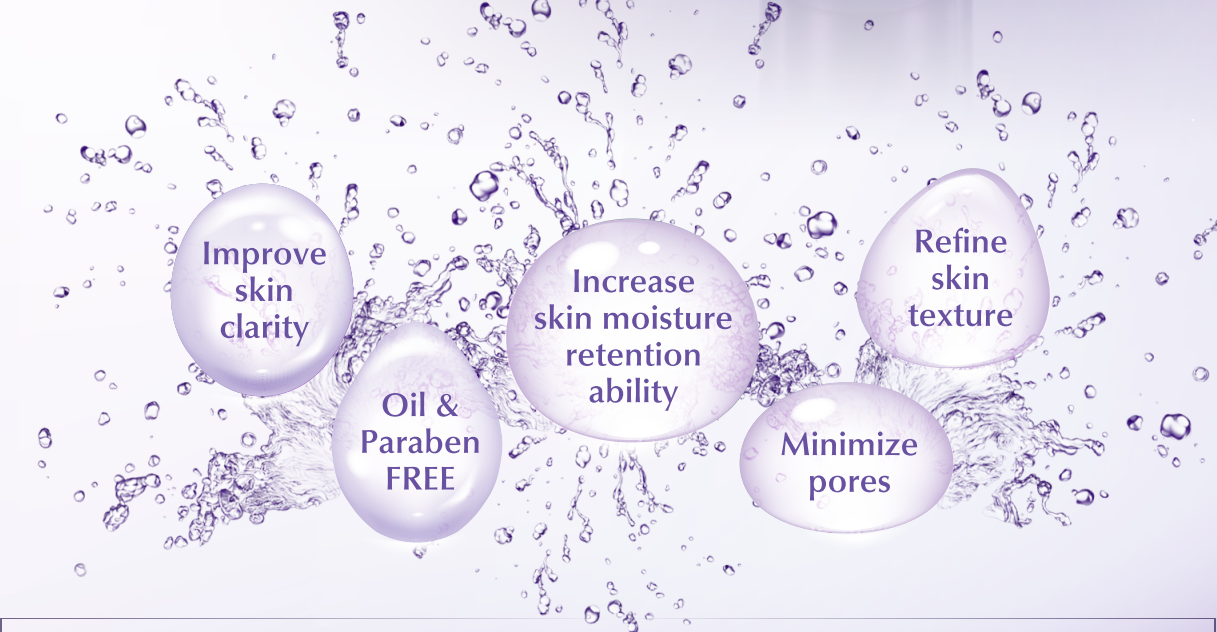 Liposome Capsule
Delivery