Perfectly soft , endlessly moist. Skin thrives on the benefits of botanicals and fruits of the forest
DECORTÉ 
PRIME

LATTE
150mL 
How to use: How to get perfect, milky skin
How to use:
For soft and silky skin How to get perfect, milky skin
Directly after washing your face, massage into your skin with a cotton pad. Improves absorption of subsequently used skin care products.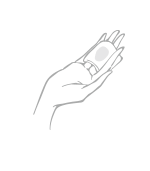 How much to use Pump twice onto a cotton pad.
First, apply over the whole face.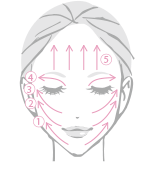 1-3: Lightly draw your face upward
4: Gently
5: After repeating on the right hand side, draw upward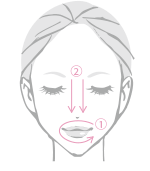 1-2: Massage
Close
Product features
Fills skin with softness while supporting barrier function to prevent dryness and roughness. Oil and hydration levels are balanced for smoother skin with less visible pores. Non-greasy and non-sticky.
Usage
Use before applying lotion, add two pumps of product to a cotton pad and smooth onto skin.