A creamy mud-like foam adheres closely to the skin. Sweeps away dirt, sebum, and dead skin cells from deep within the pores.
COSME DECORTÉ 
Clay

Blanc
170g  $45
How to use: Facial cleanser for skin that's brand-new and smooth.
How to use:
Massage the luxurious lather over your face to wash, to leave your skin smooth and free from whiteheads and blackheads, and even dullness.
First, wet your hands and face with lukewarm or warm water.
Squeeze out about 2cm worth.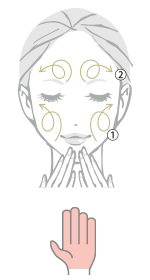 The trick is to lather up plenty of fluffy lather!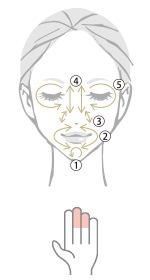 Apply as though rolling the lather over your face.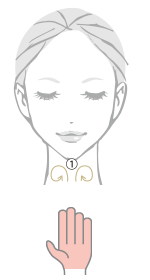 Apply to your neck one side at a time with the opposite hand, drawing circles.
Close
Product Features
Contains white clay to absorb excess sebum and dirt.
Removes whiteheads and blackheads to give you smooth, bright skin, with less conspicuous pores.
Has double the polishing power with white clay and organic plant extracts, to smooth and cleanse your skin.
Dense, thick lather envelopes and absorbs into and purifies your skin. Leaves your skin with the ideal texture.
Contains a generous amount of moisturising ingredients, including 5 types of organic plant extracts. Leaves your skin feeling completely cleansed, yet not taut.
Has a natural green herb fragrance to evoke a sense of refreshing translucence.
Usage
First, wet your hands and face with cold or lukewarm water.
Squeeze out about 2cm and build up a lather with cold or lukewarm water.
Gently massage your face with the lather to wash, then rinse off completely.