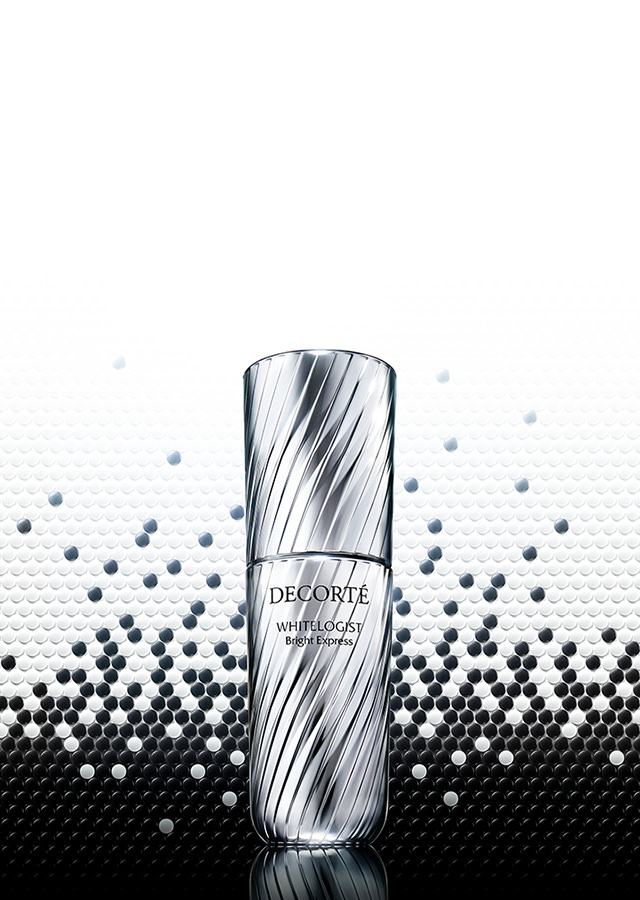 Concept
Age spots, unevenness and roughness occur
due to the clusters of melanin (or melanocores) in the dermis.
DECORTÉ's Whitelogist Bright Express is a serum that uses the
latest skin brightening technology to break down melanocores,
resulting in even brightness on skin's surface.
SKIN DISCOLOURATION CAUSED
BY DIFFERENT TYPES
OF MELANIN CLUSTERS
Concentrated

Appear as dark spots

Spread Out

Appear as pigmentation uneven skin tone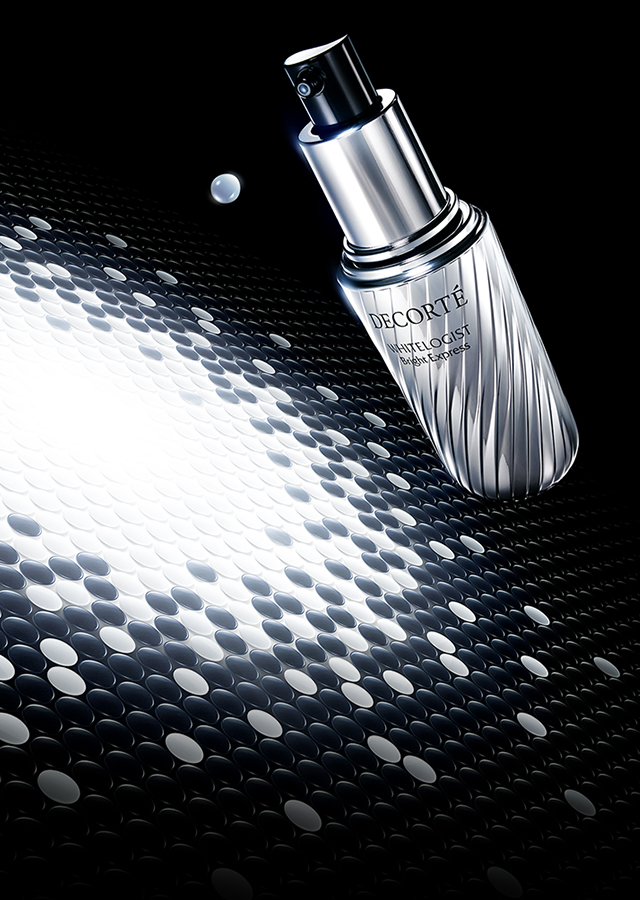 Towards a new realm of brightening.
Active brightening ingredient kojic acid

*Inhibits melanin production to prevent dark spots and freckles.

BRIGHT EQUALIZER UNIQUE COMPLEX TO BREAK DOWN MELANIN CLUSTERS

Whitelogist Bright Equalizer delivers multi benefits to the skin to break down melanin clusters and protect skin from inflammation.
BRIGHTEN UP WITH WHITELOGIST BRIGHT EXPRESS
Whitelogist Bright Equalizer delivers multi benefits to the skin to break down melanin clusters and protect skin from inflammation.

Japanese Honeysyckle Extract

Saffron Crocus Flower Extract

Malva Sylvestris

Wild Thyme Extract

1ST: TOWARDS KERATINOCYTES

Lysosome BX, seaweed extract and coffee bean extract soften thickened skin so that whitening ingredients can penetrate quickly while supporting lysosome activation.

2ND: TOWARDS MELANOCYTES

Kojic Acid EW and m-Closer inhibit the actual melanin formation and suppress overactive melanocytes within the skin.

Targets against melanocores and melanin in two approaches: