A toner, alive with botanical goodness from ancient times.
Hydrates your skin right down to bottom of the stratum corneum, making it plump and translucent, with barely any pores.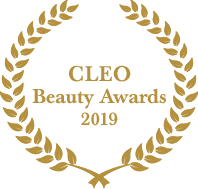 COSME DECORTÉ  Phytotune
Hydro

Tuner
200mL  $68

Product Features
The goodness of specially-selected plants, combined. Cares for daily concerns such as lack of hydration, conspicuous pores or no translucency, giving you beautiful natural skin that's silky soft.
Made with G.G.B. Formula, designed to have high moisture retention performance in intercellular lipids. Balances unbalanced skin, making it plump and translucent as stratum corneum cells lock in moisture.
Refines texture to make your skin so toned even your pores will start to disappear.
Feels lightweight to the touch and penetrates the stratum corneum deeply, broadly and completely.
Contains essential oils (fragrances). Refreshing herbal floral fragrance, subtly scented with sweet, fresh florals with a hint of herbal spices.
*G.G.B. (Golden Glycol Balance) Formula Formulated to work on not the intercellular lipid layer, but the aqueous layers that control water retention.
Works by containing a balance of 3 different moisturising ingredients.
Tested for stinging (skin irritation) (Results may still vary depending on the individual.)
Paraben-free
Usage
Use after preparing your skin with emollient. Saturate a cotton pad with product, then apply by patting onto skin.