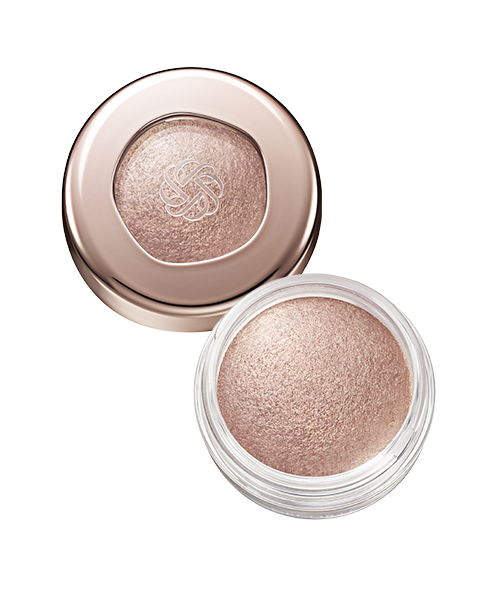 Dewy glow
01G
twinkle
sand
02G
dizzy
mirage
03G
romantic
crush
04G
old
glint
05G
peach
bloom
06G
warm
umber
07G
maple
luster
08G
moon
ginger
09G
olive
ash
10G
vintage
red
11G
milk
azuki
12G
satin
shine
13G
apricot
tea
14G
cinnamon
tan
15G
shiny
terracotta
16G
prism
jupiter
17G
autumn
dazzle
18G
burgundy
gleam
19G
mauve
taupe
20G
wine
brown
Silky Matte
21M
retro
noble
22M
sakura
mousse
23M
fluffy
bear
24M
rich
mocha
25M
downy
mink
26M
hot
brownie
27M
rustic
brown
28M
lily
powder
29M
vanilla
chai
30M
bitter
orange
Glowing color in a sweep. The marshmallow-like texture blends effortlessly for a lasting hold of high-impact three-dimensional color that won't dull or smudge. Available in an assortment of different shades and textures for infinite mix-and-match.
COSME DECORTÉ 
Eye

Glow

Gem
$35
Product Features
Three-dimensional gradation achieved through one color

Manipulate light and shadow to achieve natural shading. The exquisite color and the sheer feeling give a three-dimensional effect that, through layering, stands even more.

With its strong adhesion, it can be spread smoothly without smudging, fits snugly, and is long-lasting. Without dullness or smudging, gives a beautiful, lasting finish.

-Selectable texture x rich color variations

-A lineup of colors that allows you to select the texture and color, from wet gloss to steamy mat that feels light and appears moist.

-Easy to use, whether it is ON or OFF, and the combination of color and brilliance is up to you.
Usage
Lightly brush the surface of the eyeshadow with your fingertip and apply by lightly sliding along the contour of the eyelid. Replace cap firmly after use.